Horizon Montessori Comprehensive Guidance and Counseling Program
The HMPS Guidance and Counseling mission is to implement a comprehensive guidance and counseling developmental guidance and counseling program in grades Pre-K-8th, promoting student success through a focus on academic achievement, prevention and intervention activities, advocacy and social/emotional and career development to meet the needs of the students and community of Horizon Montessori Public Schools.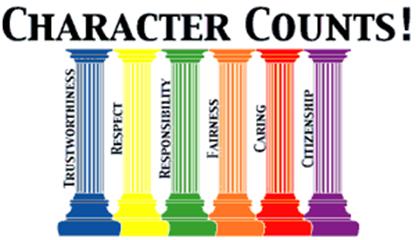 January
Back to School for Spring - 1/8/18
February
School Counselor Appreciation Day - 2/9/18

National Kindness Week - 2/12/18
March
Dr. Seuss Day - 3/2/18

TELPAS Testing Begins - 3/5/18

Spring Break - 3/12/18

Good Friday/No School - 3/30/18
April
STAAR Testing - 4/3/18

Staff Development/No School - 4/9/18

Career Day (TBA)
May
STAAR Testing & Teacher Appreciation Week - 5/7/18

7th & 8th High School Visits (TBA)

EOY Bilingual Testing/LPAC Review

Last Day of School - 5/31/18
Horizon Montessori I McAllen

Horizon Montessori II Weslaco

Horizon Montessori III Harlingen

Calling all Gifted Students !

For more information click here.

Welcome Back Students to a New Year 2018! I, Ms. Xochitl Castro, your School Counselor, look forward to working with you all (grades K-8) on a variety of developmental and self-enhancing topics and activities both in the classroom, in small group, & individually! My office is located in the Middle School building. Please fill out a referral and turn into the front office if you need to see me. Parents, you may call to set an appointment if you have a concern with your child. I am available 8-8:30 M&F or 4-4:30 M-F. Lets have a great semester together!!
Helpful Links for Parents
We have provided several links that might be helpful to you. Go to the box on the top right hand side and click on the "Links" menu.
IMPORTANT NOTICE : We are not responsible for the content posted in external websites. Please be advised that all links we include are appropriate for parents to review and are merely suggestions. Please speak to your children's School Counselor and/or your children's medical doctor about any questions you may have regarding information in any websites we provide you with.