March Calendar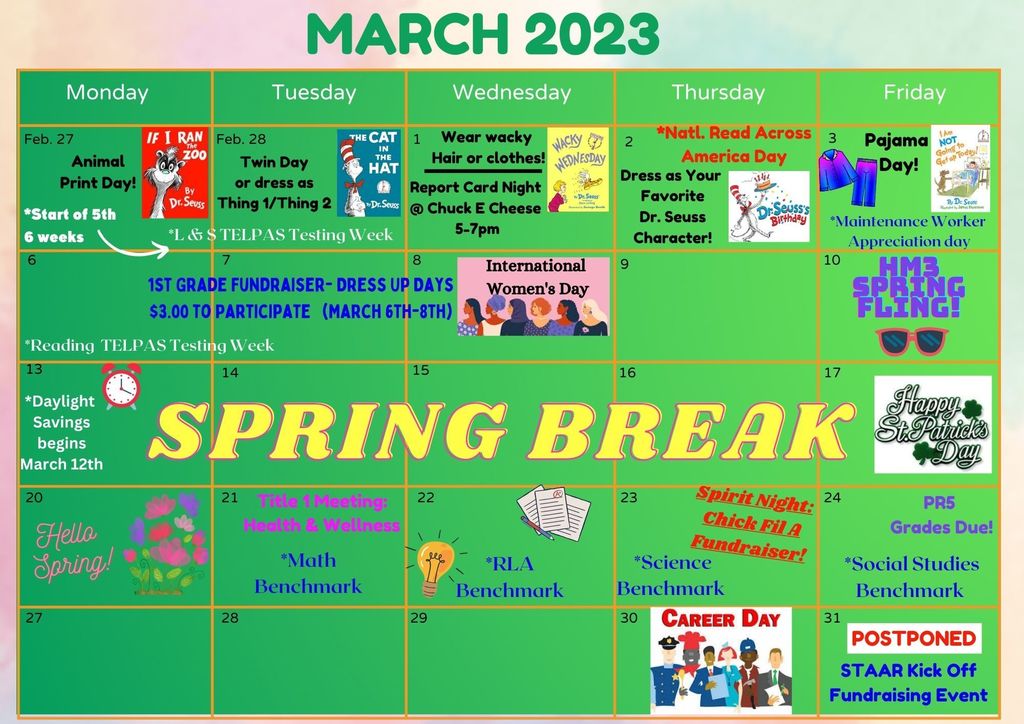 Dr. Suess Spirit Week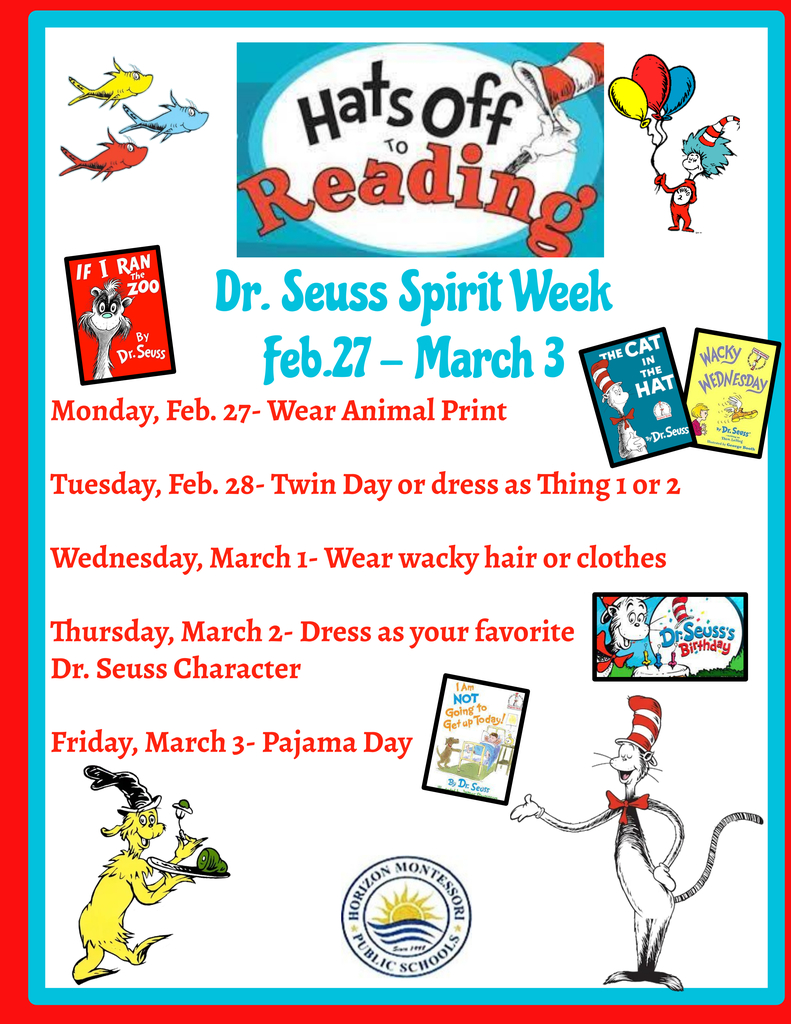 February Calendar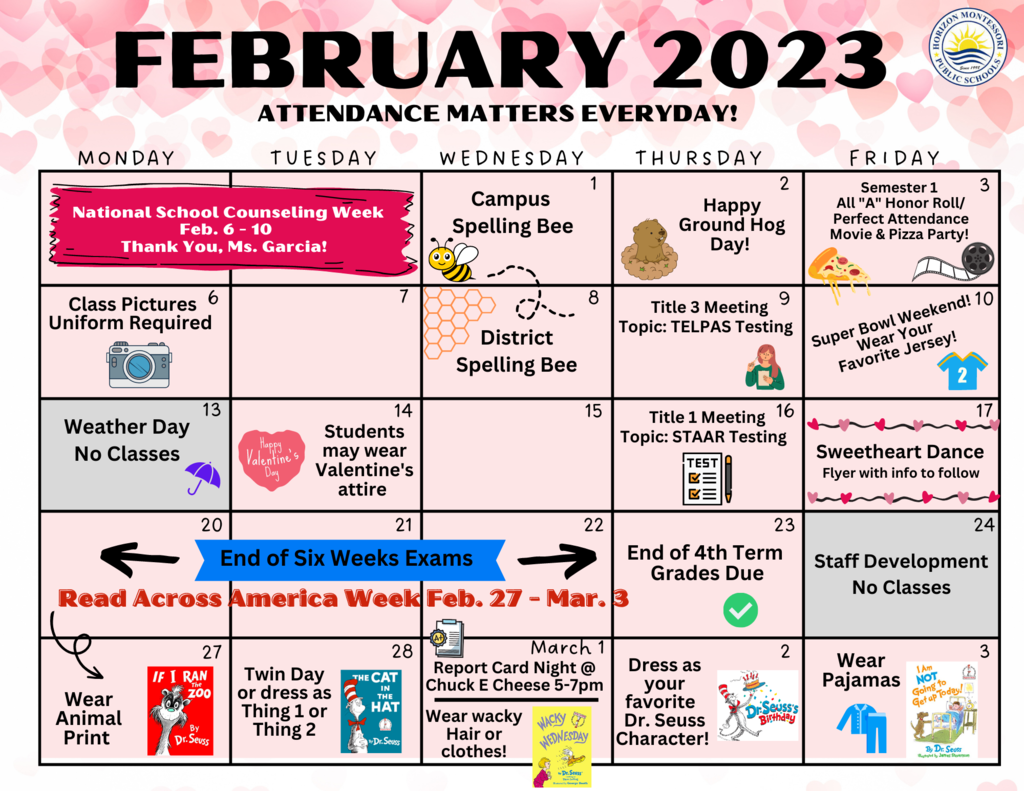 Classroom Group Picture Day February 6th, 2023

2022 - 2023 October Calendar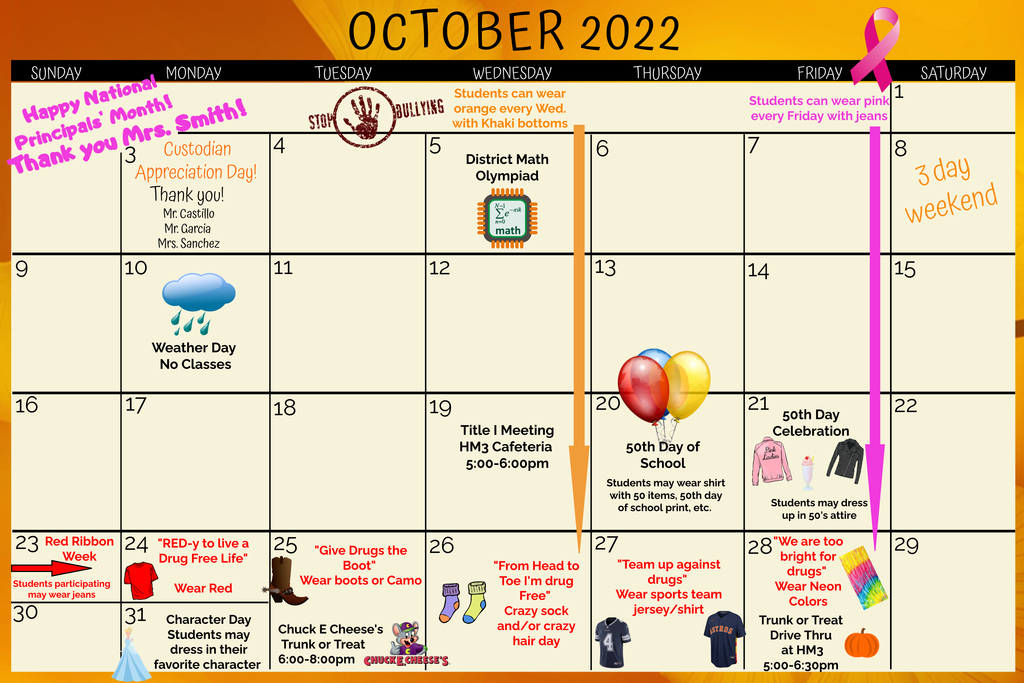 2022 - 2023 October Newsletter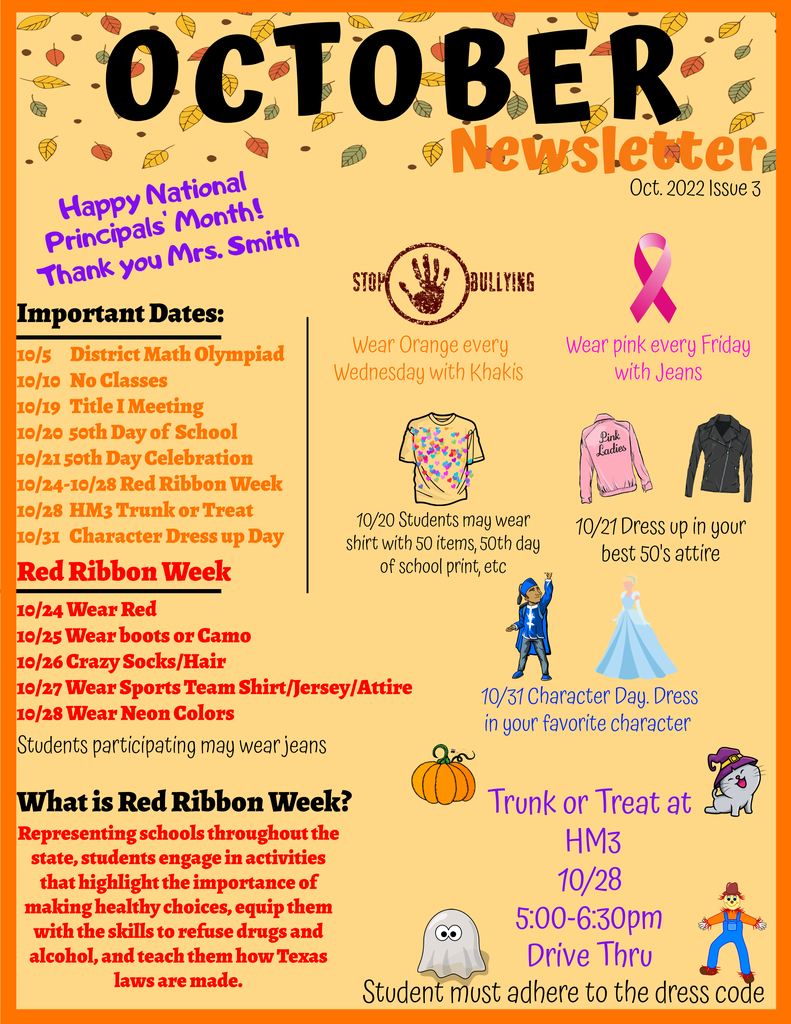 Campus will be closed on Friday Sept. 23rd, 2022. Staff Development Day.

2022 - 2023 September Calendar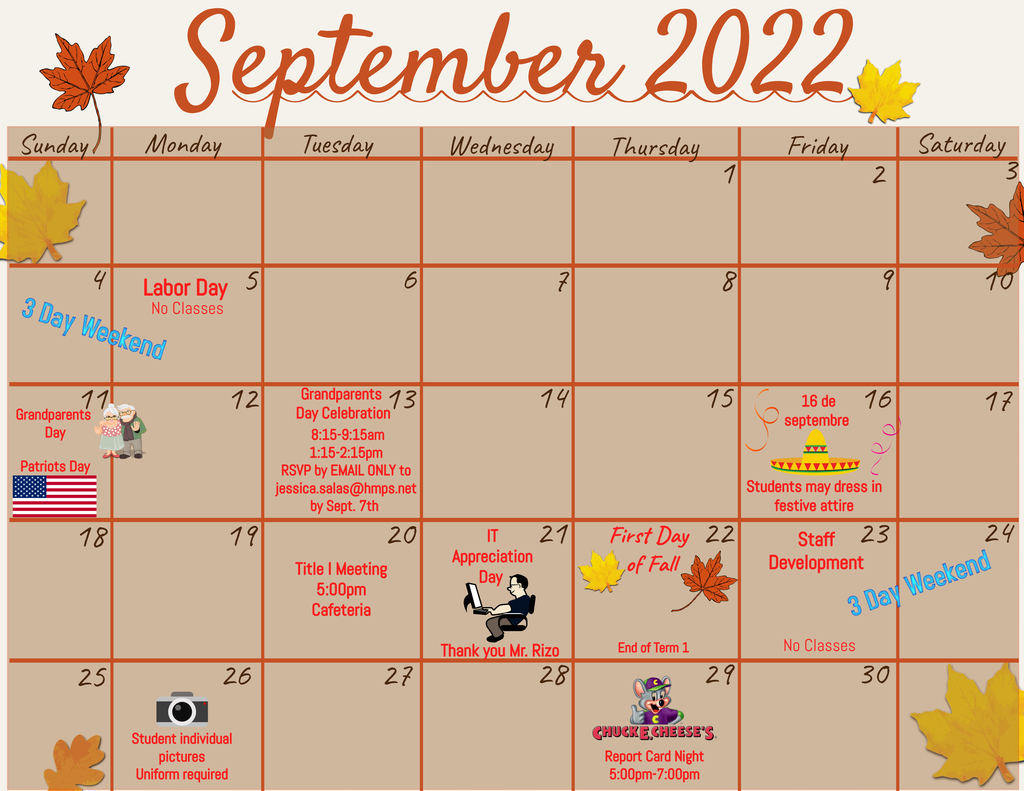 2022 - 2023 September Newsletter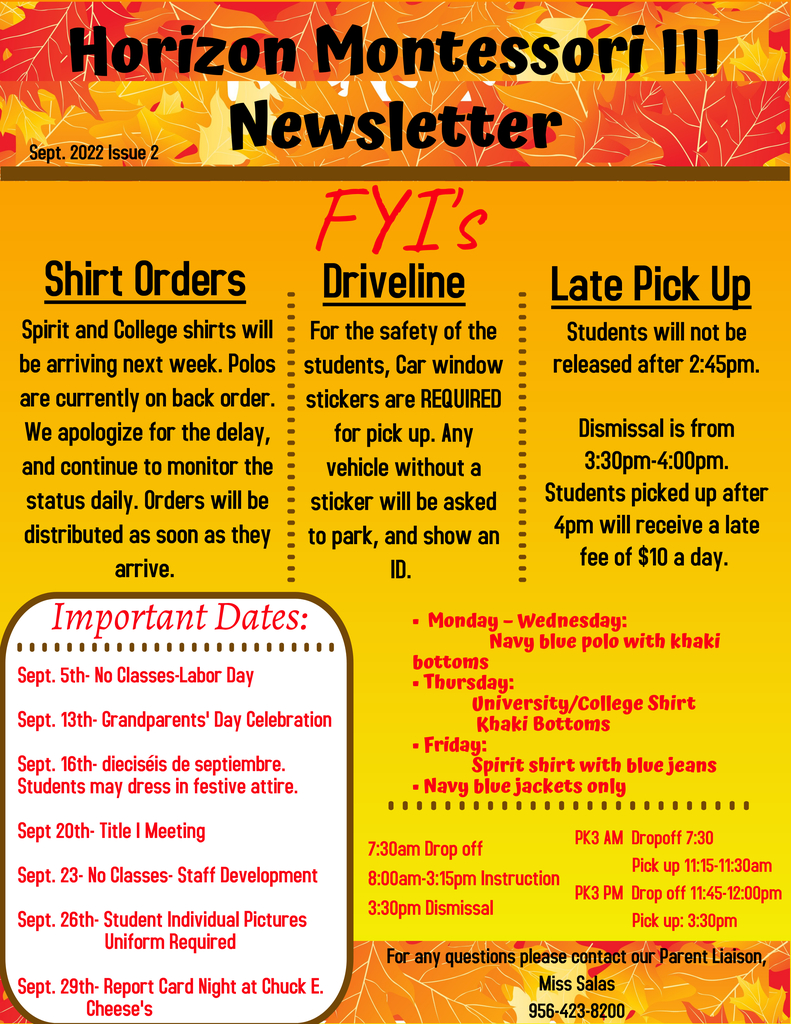 Parents. Please join us for our Title 1 Meeting for back to school information.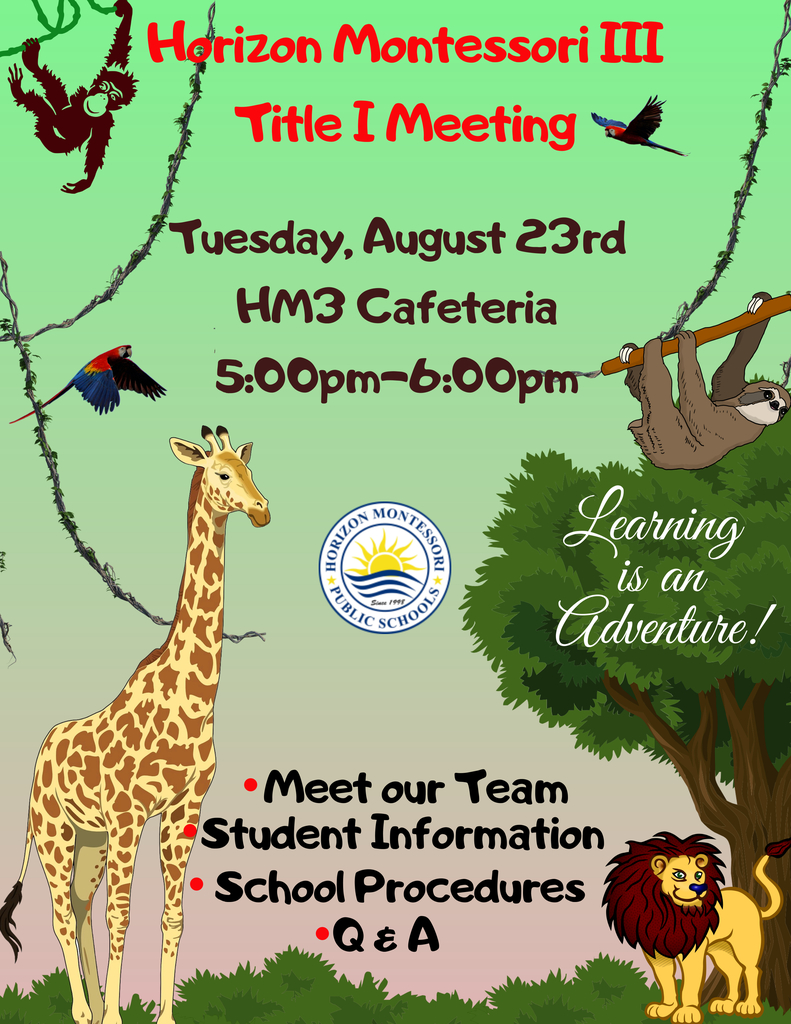 Come say hi to use at Chuck E Cheese tonight for their BACK TO SCHOOL BASH! Located at the Harlingen Chuck E Cheese 2815 W Expressway 83, Harlingen, TX 78552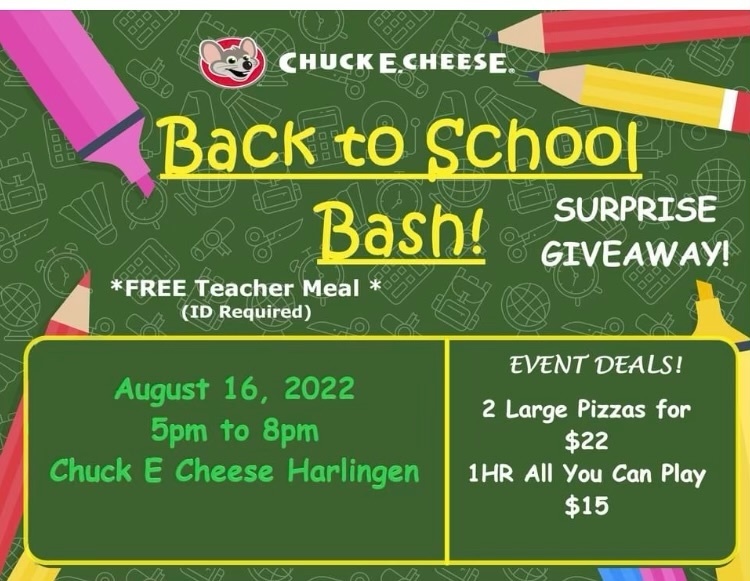 Starting August 15th, parents can visit TXschools.gov to learn more about their child's school and discover how their child's school is preparing them for the next grade level and success after high school.

Summer has begun! The campuses will be closed until July 18th. Until then enjoy your time off and be safe out there

2022 - 2023 School Supply List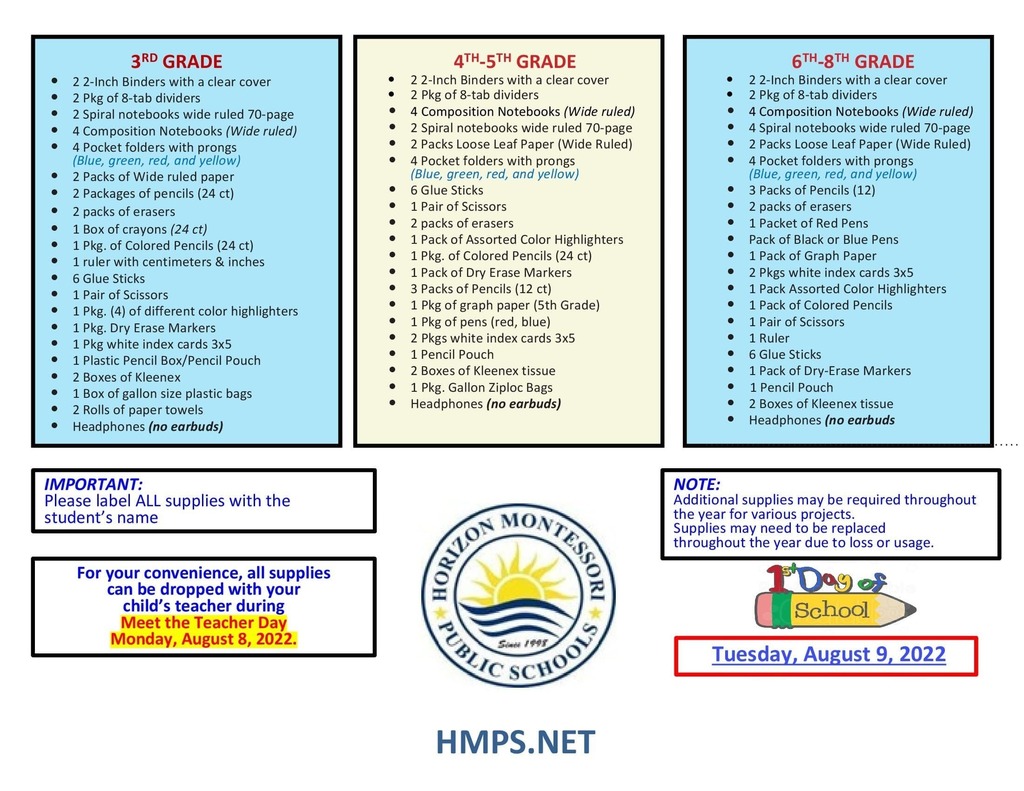 2022 - 2023 School Calendar