School Nurse
My name is Nurun M. Khan, RN, the school nurse.I am married to Mr. Salabat N. Khan, a Prosthetist and Othotist Practitioner of Gulf Biomechanical Lab.I am blessed with 3 wonderful daughters and one son.
After graduation and licensure in the Phil, I worked in the Operating Room of King Fahad Hospital, Medina, Saudi Arabia. It is one of the prestigious and 5th largest health facility in the kingdom.During my tenure I was assigned to different areas as a scrub nurse, recovery nurse and nurse anesthetist. I assisted many major and minor cases in General Surgery, Vascular, Neurology, Urology, Orthopedic, Gynecology and EENT. I assisted the first Renal Transplant in our hospital. Became the charge nurse of Urology and EENT operating department and awarded as the Best Nurse.
In 2001 came to San Antonio, Texas due to my husband's employment. I successfully passed the CGFNS and Texas Licensure and worked as a charge nurse in the nursing home for 2 years and finally joined Horizon Montessori.
I am proud to be a part of a diverse and growing community of Horizon and happy to provide and share my knowledge, experience and skills on health to the students and staff.
WELCOME TO MY PAGE!
I am your nurse.
WELCOME TO ANOTHER
HEALTHY HAPPY SCHOOL YEAR! 2018-2019
TIPS TO A HEALTHY SCHOOL YEAR
Get immunized
8 hours of sleep
Drink milk Exercise
Wash your hands
say "NO to Drugs"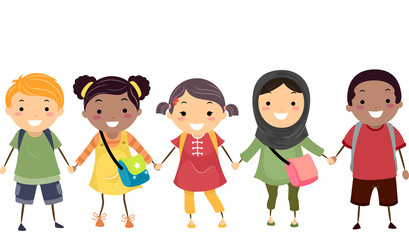 'Tis the season to face sickness, stress, tiredness, or other holiday woes. The Maternal & Child Health Section has some tips for youth to stay well and have a good time this season.
Follow these tips to boost your body's defenses:
Stop germs from spreading

.

Places people gather are places that germs can mingle. Protect yourself: Get a flu vaccine and wash your hands a lot. The holidays are about sharing, but some things you will want to keep to yourself. Do not share forks, spoons, and drinking utensils. People can be contagious before they know they are sick. Even a sip from someone's drink can put those germs in your body.

Eat healthy and be merry.

Holiday foods can be high in calories and low on the nutrition you need to battle germs and boost energy. Make it a priority to eat five or more fruits and vegetables a day. Carry an apple or a bag of baby carrots so you always have a healthy snack available. Also, don't give your exercise routine a holiday. Exercise gives you energy and burns calories.

Even things we look forward to, like parties or gifts, can come with worries attached. If you feel stressed out, stop what you are doing for a moment. Take five deep breaths — all-the-way-down-to-your-belly. Concentrate on each breath as you inhale and exhale. Walk over to a window and look out at the sky. Then go back to what you were doing, with the understanding that holiday stress will happen.

Beat the blues.

Holiday depression isn't only in songs. For some people, it is seasonal, brought on by shorter days, longer nights, and colder weather. Other people are going through difficult life events like a breakup or a move. If you feel down, go outside, even if it's cold where you live. Sunlight and exercise are great mood lifters. Try a seasonal activity to put you in the holiday spirit. Don't hesitate to talk to someone you trust, like a parent or teacher, about how you are feeling.

Get some ZZZs

.

Get 8½ to 9 hours of sleep a night during the holidays. This can help your immune system, give you more energy, and make you less vulnerable to stress.
HAPPY FALL Y' ALL!
OCTOBER: NATIONAL BULLYING PREVENTION MONTH
NATIONAL DENTAL HYGIENE MONTH
October 15,16,17,18,19 and 22/ 2018 School Vision, Hearing, AN ( Acanthosis Nigrican) Screening day
.
vision screening
Hearing
Acanthosis Nigricans (AN)
NOVEMBER : American Diabetes Month
DECEMBER:National Hand Washing Awareness Month
JANUARY:Glaucoma Awareness Month
Recent Posts
DECEMBER:NATIONAL HAND WASHING MONTH
Rights of Medication Administration
Right individual
Right medication
Right dose
Right time
Right route
Right documentation